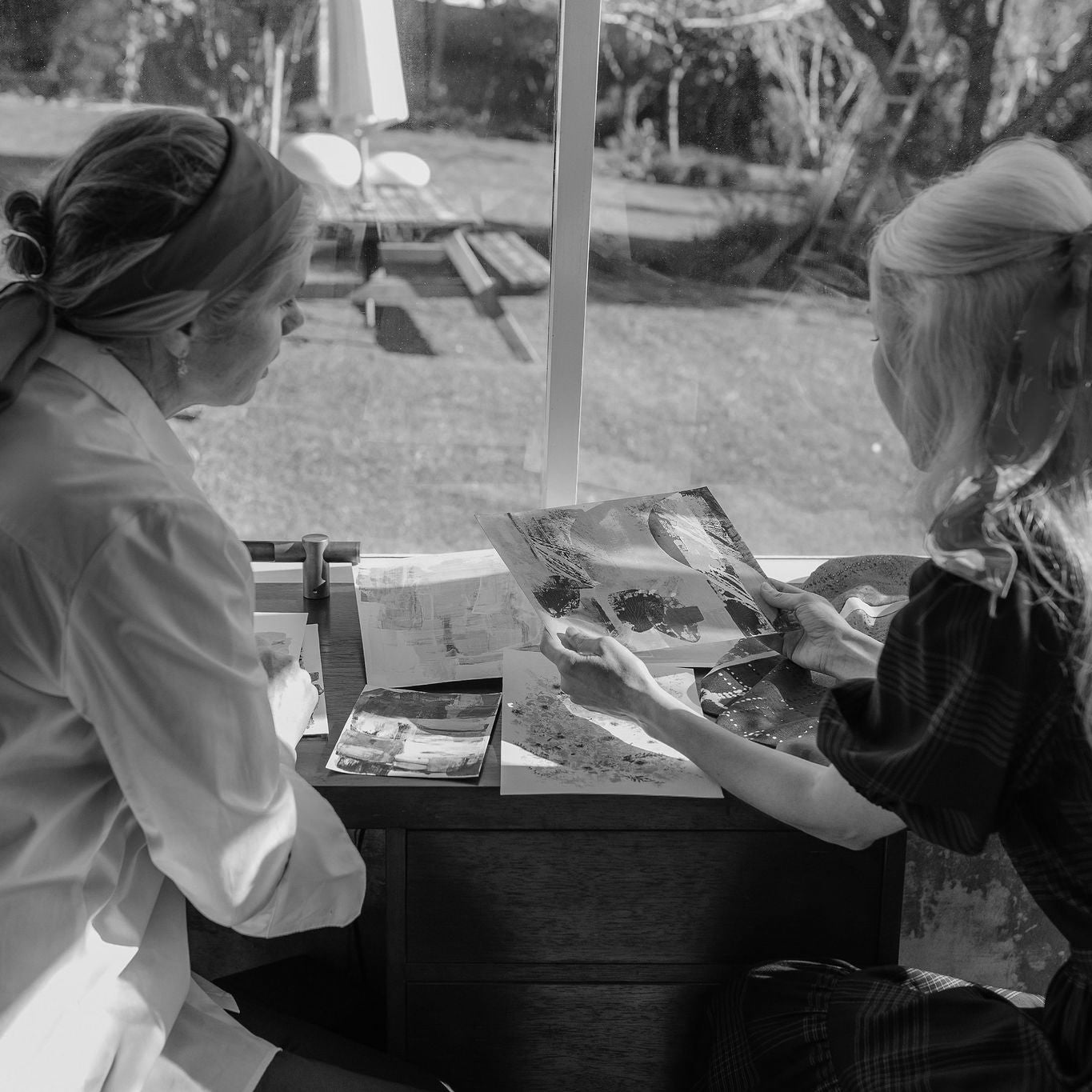 About Us
Created by Nikki Walker and Darya Bing locally from their design studio in Auckland, New Zealand; Walker & Bing applies a fine art discipline to multiple textile design projects.
Our scarves are, first, works of art, created on our themes and utilising paint, ink, print-making and drawing techniques. Once we have a final selection, the artworks are transferred to a digital space in order to refine and prepare them for printing.
We aim to make each design a standalone piece of art, within a cohesive collection.